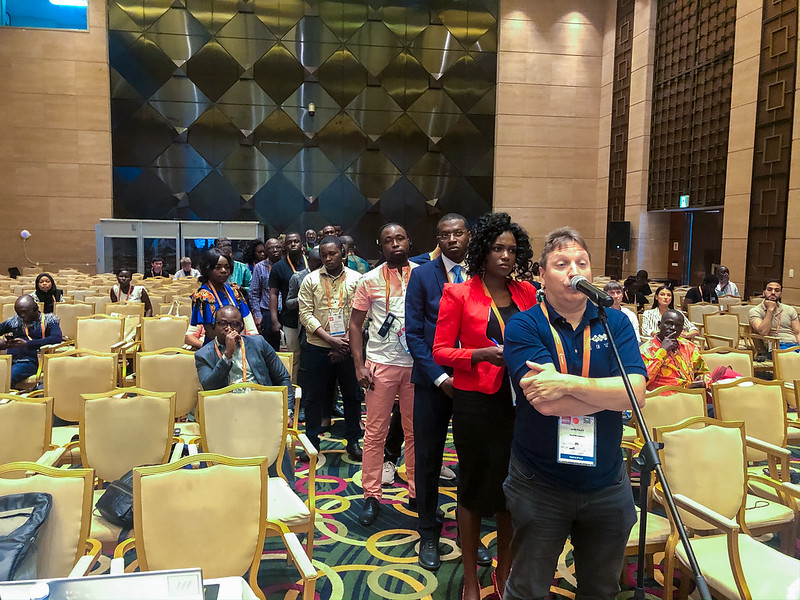 AIS'20 will be held online from 14 - 18 September 2020
Following the worldwide outbreak and concerns regarding COVID-19 (coronavirus), we have had to change our plans with regard to holding the Africa Internet Summit 2020 (AIS'20). The meeting was to be held in the Democratic Republic of Congo from May 31 to June 12, 2020.

AFRINIC has been monitoring the developments regarding coronavirus and taking measures to minimise the impact on the community, members, staff and meeting participants. Given the current situation, AFRINIC, together with its event organising committee partners – the local host (Internet Service Providers Association in DRC (ISPA-DRC), and AfNOG – have decided that it is best to postpone the meeting to a later date. We will continue monitoring the situation and adopting precautionary measures to ensure everyone's wellbeing. We will also continue to communicate any decisions taken, and will advise on new meeting dates and the way forward.


The Africa Internet Summit (AIS) is an annual, regional, multi-stakeholder ICT conference. It is the pinnacle educational and business ICT event in Africa where key players in the Internet industry can interact with the global Internet community. Launched in The Gambia in 2012, the Summit consists of seminars, workshops, tutorials, conference sessions, birds-of-a-feather (BOFs), and other forums for sharing ICT knowledge within the African region.
The Summit aims to bring the ICT business and technical community in Africa together under one roof to discuss ICT issues and challenges.
The African Internet community, drawn from academia, public and private sectors, technical organisations, governmental institutions and civil society, interact on Internet issues and Internet development in general. Our audience benefits from various panels of international experts who deliver insightful knowledge on ICT technologies.
The range of topics spans mobile networking, applications, cybersecurity, cyber laws, Internet governance, ICT for development, research, civil and information society issues, and African ICT success stories.
This is an open platform for everyone. Join your peers as well as business and technical leaders for the Africa Internet Summit - the place for sharing knowledge and networking within the Africa ICT community.
AIS'19 Meeting Statistics